If you've ever sat in a doctor's office and had a routine blood pressure reading – and not fully understood the results – this blog post is for you. Especially if you have a family or personal history of high blood pressure.
Blood pressure is more than just a number. It's an important indicator of your overall cardiovascular health, and a potential sign of health issues to come. High blood pressure, or hypertension, impacts all of your internal organs – not just the heart.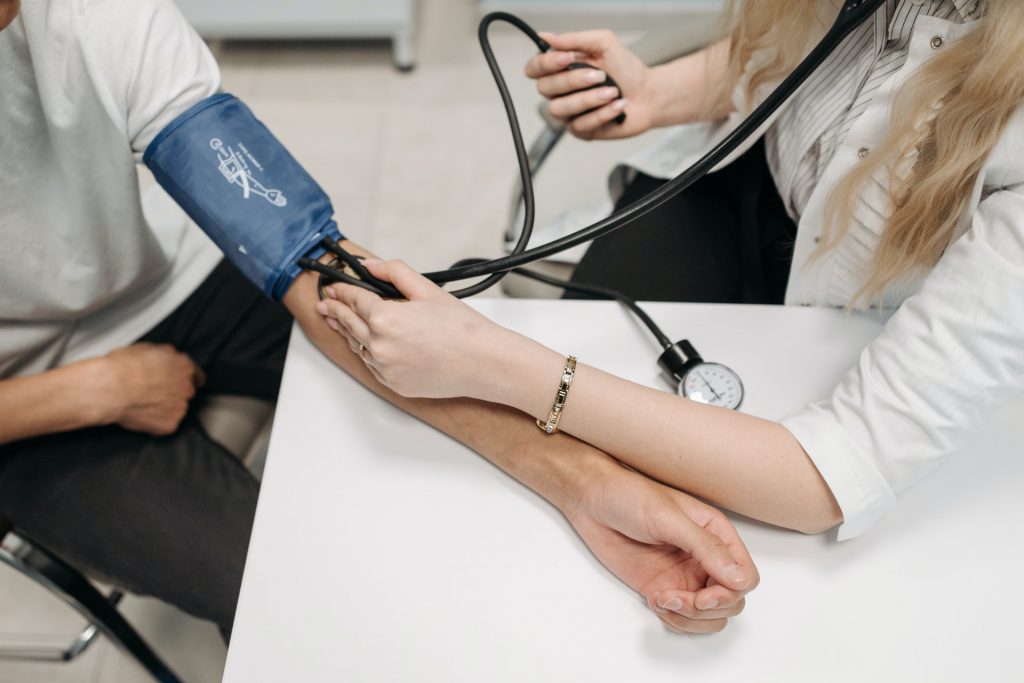 Here are four important facts about high blood pressure from the American Heart Association.
Four Things You Should Know About High Blood Pressure
Don't Wait Until It's a Problem
High blood pressure is defined as a systolic pressure (the top number) of 130 or below, or a diastolic pressure (the bottom number) of 80 or above. These numbers must stay elevated over a period of time for a diagnosis of hypertension. Understanding and monitoring your blood pressure will allow you to notice changes and take proactive action – before it becomes a problem.
Sodium Matters – and So Does Potassium
We know to monitor the amount of sodium in our diets. But the balance between sodium and potassium also matters to blood pressure. Many processed foods are high in sodium and low in potassium.
Blood Pressure Affects the Brain
Hypertension affects the blood vessels in the brain, increasing the risk of stroke. But researchers now believe that high blood pressure can also affect cognitive function and lead to dementia.
For Better Blood Pressure, Start with Small Changes
You don't have to lose weight, quit smoking, lower sodium intake, and exercise more all at the same time. Focus on one risk factor, and start with small changes. Once you have a habit under control, move on to the next. You'll be healthier before you know it.
What's the best way to protect the hearts of those you love? Learn CPR! HeartCert CPR is offering virtual and safe in-person CPR training courses. Find a class today.
HeartCert CPR is your trusted training partner for CPR, ACLS, PALS, EMR and First Aid in the Minnesota and throughout the United States.
HeartCert CPR courses include CPR/AED/First Aid and CPR/AED, Basic Life Support (BLS), Advanced Cardiac Life Support (ACLS), Pediatric Advanced Life Support (PALS), and Certified Nursing Assistant training. Courses and certifications from both the American Heart Association and American Red Cross are available.
We are now offering virtual CPR courses and certifications, as well as safe in-person courses at all locations and our headquarters, HeartCert CPR Eagan.